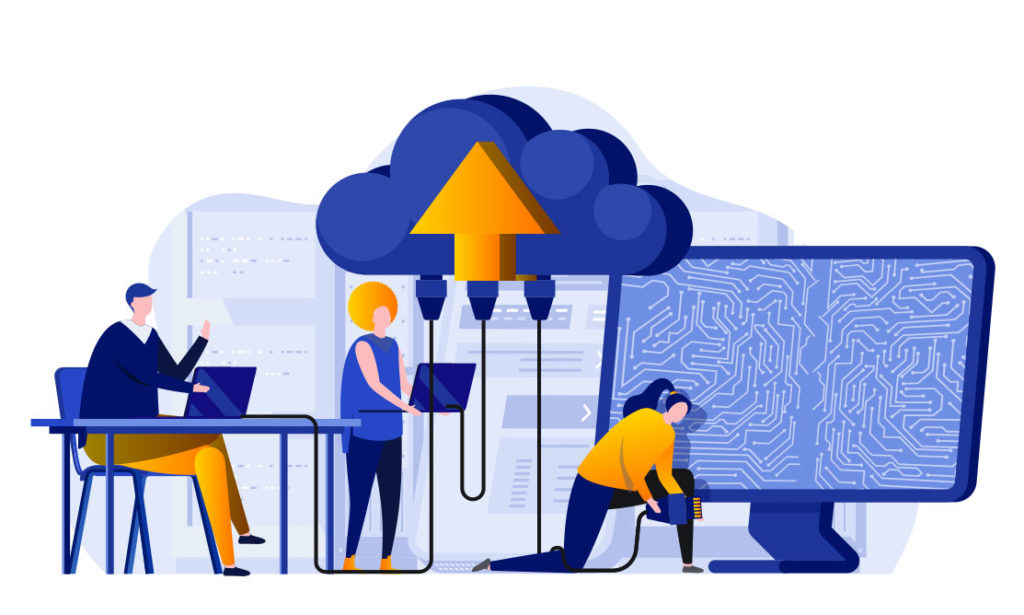 I often get asked "What do you mean by Web Hosting?". Now that's a very good question, and if this is your first website, all the jargon used can be very confusing. Hopefully the below explanation will help but feel free to send me a message if you need more clarification.
what is web hosting?
Your website is a combination of files, databases, and images. These all need to be stored somewhere. Web hosting is the space you rent on a server to store all your website files. The web hosting company makes it possible for your website to be viewed online. All websites are hosted on a server somewhere. Think of it like renting a house — you have to pay the rent regularly to ensure the server runs continuously.
What is a server?
A server is a physical computer than runs 24/7 so that your website is able to be seen by anyone who wants to see it. Whenever someone types your domain name into the address bar of their browser (eg. www.breakawaycreative.com.au), your host transfers all the files necessary for your website to be viewed.
Your web host is responsible for making sure the server is kept up and running, protecting it from cyber attacks and transferring your content from the server to your audience via their website browser.
Managed wordpress hosting
At Breakaway Creative we use Managed WordPress Hosting for all our websites. The servers are specifically tailored for WordPress and optimised for quality performance and maximum security against hackers. This means your site will load much faster with fewer problems.
Our Managed WordPress hosting also includes nightly backups. These are stored for 30 days. We also ensure your website is kept up-to-date with the latest version of WordPress, keeping it safe from security threats that can occur with outdated versions.
what is wordpress?
All our websites are designed using WordPress. WordPress is used by individuals, big business, and everyone in between. It is a content management system (CMS) that makes it easier to manage your website content. It is also one of the most popular website creation tools around the world.
WEBSITE CARE PACKAGES
Breakaway Creative has a number of website care packages available. We not only look after your website hosting, but also offer maintenance packages to help you manage your content and keep your website up-to-date.