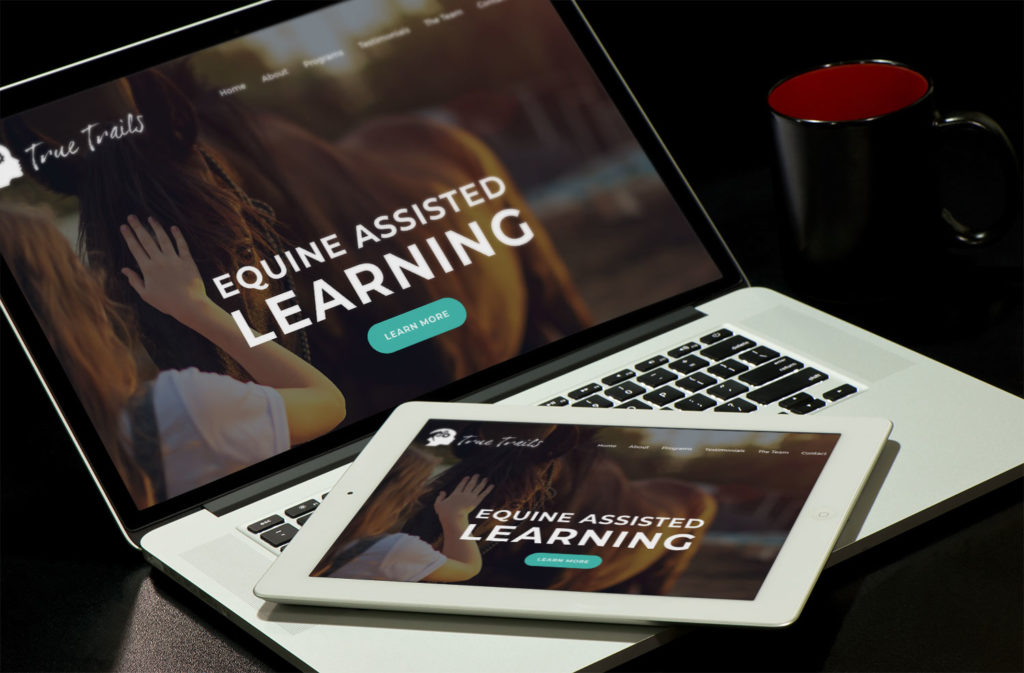 Introducing True Trails Equine Assisted Learning new website! What a great initiative from Cheri Allanby.
I had so much fun working on this website with Cheri, and can't praise her highly enough for the incredible work she is doing.
The programs at True Trails help motivate struggling learners to overcome difficulties, identify their strengths, and engage in their learning with a sense of willingness and wonder!
True Trails horsemanship programs offer an exciting, adventurous, reflective experience in skill development, education, socialisation and personal well-being; giving participants the opportunity to engage in new found skills which are transferable into everyday life.
Banners Brochures Business Cards Digital Marketing Flyers Logos Newsletters Social Media Websites